The Gate Lodge at Woodhouse Estate
As sentinel at the East entrance to a historic Waterford demesne, this is a romantic little home full of surprises and the promise of full days of exploration both on and off the estate.
Everything is here for some sublime relaxation, creative culinary endeavours, or energetic enjoyment on Waterford's Copper Coast.
Modern Romantic styling
From the road this extended little gate lodge floats like an ice berg, deftly denying the scale of the dwelling embedded beneath. An open living area spans the entire lower floor and includes the dining table and kitchen. Stretching in a gradual amalgam of leisure and pleasure from a lattice wall of formal shelves to a porcelain bright sink. Subtle painted tones and chalky shades of Cafe crème and pewter characterise the space, while brass hinges, crackle glaze ceramic knobs and Roman blinds of pleated fabric introduce a quality of detail that is evident throughout the home. Two sets of glazed patio doors spill out through chunky walls onto a sunny partly-paved yard, ideal for sunset barbeques. Barefoot warm, mottled tawny limestone flags radiate indirect cosiness from the under floor heating.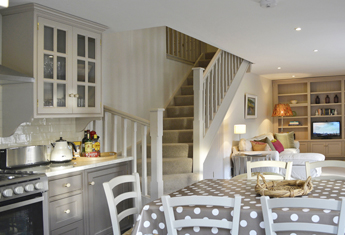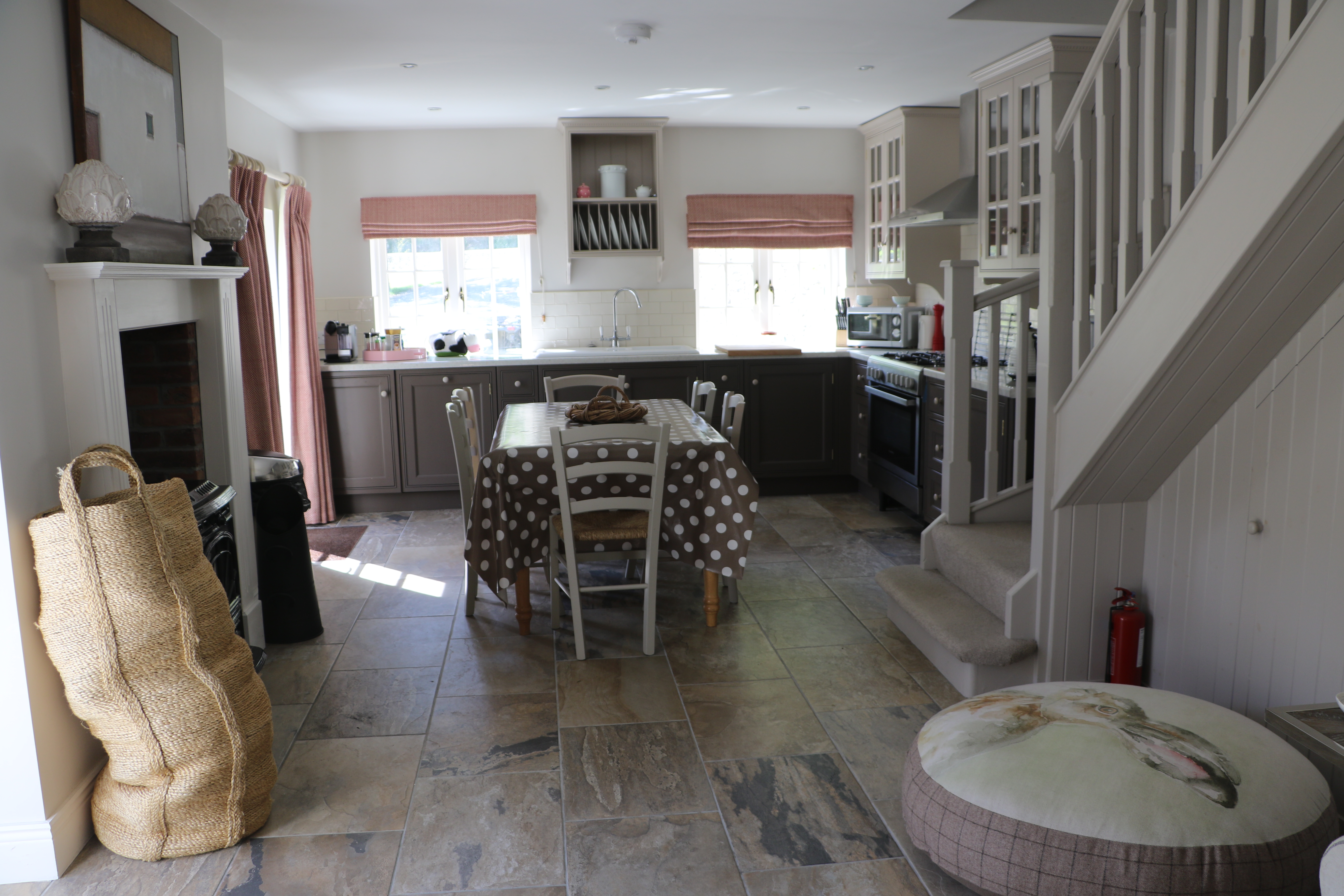 There is a generous back-from-the-beach wood burning stove and a serious basket of logs from the estate, should you yearn for an open flame. At the crest of the carpeted stairs is the main street level entrance lobby.The delightful double bedroom, full of luxury linen and light, nestles across one end of the upstairs. The wardrobe is behind a second door. 
Noticeably lower windows and curved ceilings lend a cottage feel to this level.
The bathroom has both a bath and shower and there is an adjacent spare room where a fold-out double bed can be used for additional guests.
The Gate Lodge controls the eastern gate of the historic Woodhouse Estate ranging for 340 acres West from Stradbally village
Restrictions
Smoking – No, sorry! 
Parties – The owners regret Stag, Hen or 21st parties are not admissible. 
Children – There is a river, so parts of the property may not suitable for young children, please check with us.